With an increase in gambling opportunities comes an emerging need for trained gambling addiction treatment providers. Many states report less than 75 trained providers fewer in several states. A frequently cited obstacle has been lack of available training opportunities especially for rural parts of the country.
View Webinar Now
Webinar Learning Objectives:
Describe state-specific needs for gambling addiction providers.
Delineate what type of person develops a gambling addiction.
List the Public Health significance of pathological gambling.
Describe the dynamics of multiple addiction.
Chart a client's progression of a gambling addiction.
Identify relevant funding opportunities for gambling addiction-specific training, education, treatment services and prevention.
Earn Continuing
Education Credit
Upon completion of viewing the webinar you will be provided a link to complete a short quiz to receive 1.0 CE credit hour offered by:

American Academy of Health Care Providers in the Addictive Disorders.
Studies in Gambling Addiction:
"Counseling the Pathological Gambler"
Online Certificate Factsheet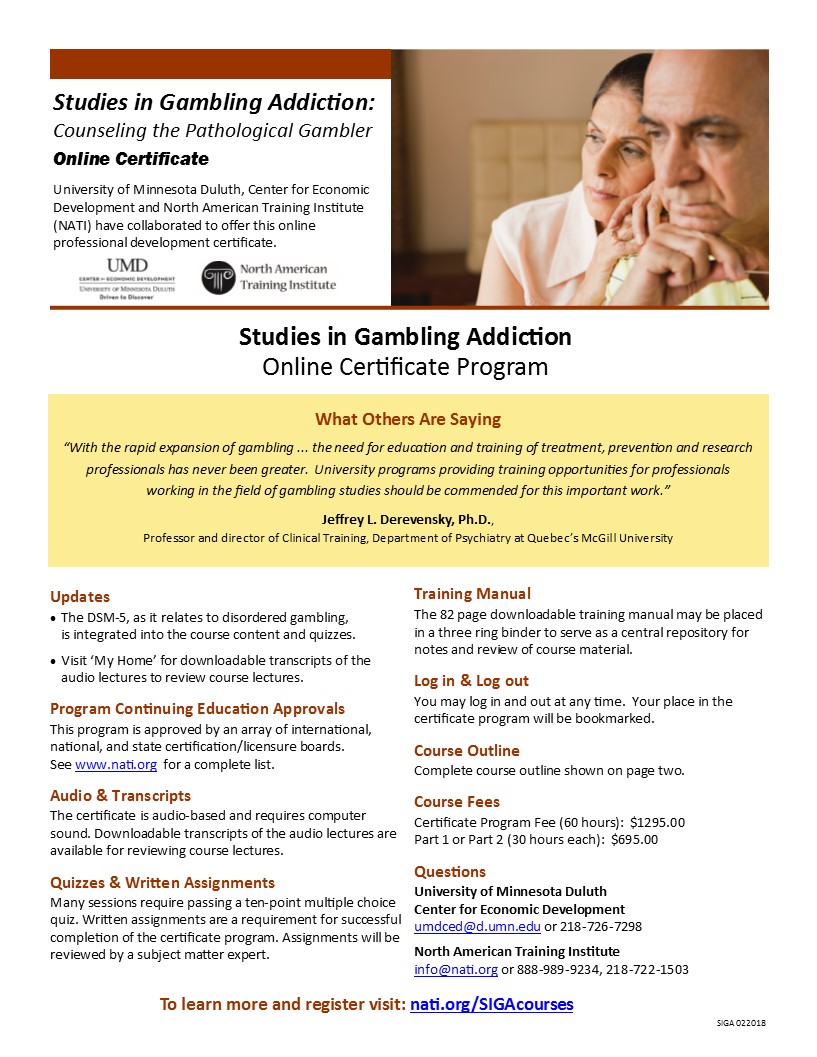 Sponsored By: